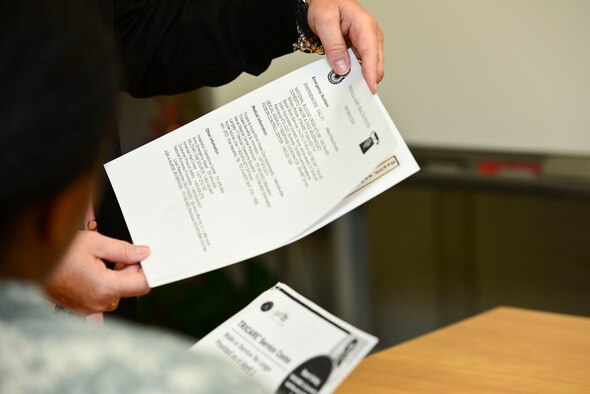 Many people, when they think about estate planning, focus on a will. But wills aren't the only option, and there's a lot more to an estate plan than just a will.
Luckily, if you use other tools, such as trusts, you can help keep our loved ones out of court. How do you know whether a will or trust is best for your personal circumstances? The best way is to meet with an attorney for a planning session, to review your goals and needs. From there, you can make the right choice for the people you love.
In the meantime, here are some key differences between wills and trusts:
When they take effect
A will only goes into effect when you die, but a revocable living trust takes effect as soon as it's signed and your assets are transferred into the name of the trust. A will directs who will receive your property at your death, and a trust specifies how your property will be distributed before your death, at your death, or at a specified time after death. This is what keeps your family out of court if you become incapacitated or die.
Because a will only goes into effect when you die, it doesn't protect you if you become incapacitated and are no longer able to make decisions about your financial and healthcare needs. If you do become incapacitated, your family will have to petition the court to appoint a conservator or guardian to handle your affairs, which can be expensive, time consuming, and stressful.
However, with a trust, you can appoint someone to manage your medical and financial decisions for you. This helps to keep your family out of court, which is a huge deal during emergencies when decisions have to be made quickly.
What property they cover
A will covers any property solely owned in your name. A will does not cover property co-owned by you with others listed as joint tenants, nor does your will cover assets that pass directly to a beneficiary by contract, such as life insurance.
A trust can cover property that has been transferred, or "funded," to the trust or where the trust is the named beneficiary of an account or policy. So if an asset hasn't been properly funded to the trust, it won't be covered, so it's critical to work with an attorney who can help you properly fund your trust.
Unfortunately, many lawyers set up trusts, but don't make sure that assets are properly re-titled or beneficiary designated, and the trust doesn't work when your family needs it.
Administration
In order for assets in a will to be transferred to a beneficiary, the will must pass through the court process called probate. The court oversees the will's administration in probate, ensuring your property is distributed according to your wishes, with automatic supervision to handle any disputes.
Because probate is a public proceeding, your will becomes part of the public record upon your death, allowing everyone to see the contents of your estate, who your beneficiaries are, and what they'll receive.
But trusts don't have as much court involvement, which saves time and money. And because your trust doesn't get recorded with the court, its contents stay private.
Cost
Wills and trusts do differ in cost—not only when they're created, but also when they're used. Generally, will-based plans are a lot cheaper than trust-based plans. For example, depending on the options you choose, you might spend an average of $1,500 for a will-based plan. With a trust-based plan, depending on the options you choose, you could spend about $4,000 to set it up. But wills have to go through probate, where attorney's fees and court costs can add up, especially if the will is contested. That can cost a lot more than setting up a trust in the first place. In addition to the financial costs, think of how much time it is spent in administering a will through the probate process.
The probate process in Florida is not a fast process. Your loved ones could have to wait for months before getting permission to access certain accounts, receive their inheritance or get Court permission to sell property. With a properly funded trust, you can save a lot of time.
When you meet with attorney Myrna Serrano Setty, she'll carefully analyze your assets and help you design an estate plan that offers maximum protection for your family's particular situation and budget.
This article is a service of attorney Myrna Serrano Setty. Myrna doesn't just draft documents, she helps her clients make informed and empowered decisions about life and death, for themselves and their loved ones. Contact her firm at (813) 514-2946 to get started.
https://www.serranosetty.com/wp-content/uploads/2018/08/Setty_FinalLOGO_websiteheader-1-300x93.png
0
0
admin
https://www.serranosetty.com/wp-content/uploads/2018/08/Setty_FinalLOGO_websiteheader-1-300x93.png
admin
2018-04-30 00:00:00
2018-09-20 13:27:02
The Key Differences Between Wills and Trusts